4 tags
Closer Each Day?… Home and Away
A second defeat in a row for Cagliari, the signs are becoming clear. They are safe from relegation and with minds already on the summer break, Triestejust seemed like a hassle. Players may leave in the summer, there are many issues to be resolved internally, they are probably sick to death of the anxiety that playing for this club involves, so it must have been hard to concentrate. Travelling...
8 tags
7 tags
Rossoblu become victims of Insigne and cyber...
It's been a testing week for Cagliari, even more so than usual. In a normal week they expect to be told they are playing somewhere else for their home games and that their President has been up to something an evil genius would be proud of. The plus side is that since the New Year they have still been getting results, however, in Naples this week they were beaten in the 94th minute and then of...
5 tags
Pod Cast debut for Forza Italian Football
Have a listen to my ramblings about Cagliari on Forza Italian football with host Drew Farmer and me Richard Hall http://forzaitalianfootball.com/2013/04/podcast-cagliari-club-focus/ The Gentleman Ultra Richard Hall phones into the Club Focus to give me, host Drew Farmer, a rundown of the drama that has unfolded on Sardinia so far this season. We talk about the fantastic talent on display for...
6 tags
When Calcio ruled the world: Diego Fuser
Diego Fuser was the complete winger in the early 1990's. These were the glory years for Serie A and the flanks were dominated by Fuser whether playing for Torino, Milan, Fiorentina, Lazio, Parma or Roma. It is testament to his abilities that he managed to play for such a distinguished list of clubs in a career that spreads from 1986 at Torino to the unbelievably the present day where he...
7 tags
Book recommendation: 20 Great Italian Games by...
The drama, passion and controversy of Italian football is world renowned. Over the years it has thrown up countless classic encounters between its top teams. Giancarlo Rinaldi has picked out 20 of the best featuring the likes of Juventus, Milan, Inter, Napoli, Roma, Lazio, Fiorentina and more. They span more than 50 years of Calcio and star great names from yesteryear like Michel Platini, Marco...
7 tags
The best in Trieste
For the fans of Cagliari it turns out that now every game is an away game. This week they travelled half way across Italy to Trieste to see their team take on Inter. It was a journey that the few who made it would not forget, as in controversial circumstances they emerged victorious. In fact, it was a Chilean Inter fan, playing for Cagliari who cheated his way to victory in a home game that was...
3 tags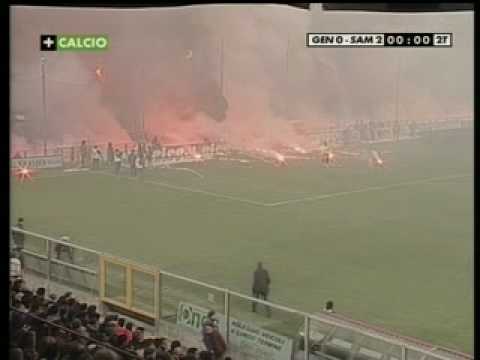 5 tags
4 tags
Bad news for over-reliant Inter as Palacio is...
After defeat in the Derby d'Italia, the Nerazzurri were back to winning ways putting Sampdoria to the sword. The victory showcased a solid defensive display but even more so Rodrigo Palacio's performance caught the eye. His brace gave the Inter faithful something to cheer about that had been sadly missing in the last weeks. Palacio said of the victory that "It was important to get back to...
5 tags
Are you sure you're not singing in Sardinia?
If you look up farcical in a thesaurus, then look up incredible and all the related words, then, add all the definitions of determined to the mix and see if there is a common word that relates to all of this. Confusing? Of course it is, however, this is only the tip of the emotional iceberg that is Cagliari. On the one hand the team as a whole has been nothing but outstanding since the turn of...
5 tags
When Calcio ruled the world: Jean-Pierre Papin
It was a £10m record fee that brought the French international to Milan. Signed from Marseille in 1992 he had predatory instincts and an incredible goal scoring record. Milan did not reap the rewards from their big money signing as Papin struggled to settle in Italy and was also the unlucky victim of constant injuries. In his two year spell he scored 18 goals in 40 appearances, not a terrible...
4 tags
Great escape for Stramaccioni?
Will Stramaccioni become an ExGen Coach on Thursday? A torrid week slipped slowly into catastrophic, as first the Nerazzurri were beaten in the Europa League by Tottenham only to have their 105th Birthday celebrations completely ruined by upstarts Bologna.  Massimo Moratti is suitably unimpressed, Andrea Stramaccioni is fearful for his job and the feeling amongst the player's runs from apathetic...
9 tags
Viola Memories by Giancarlo Rinaldi
Even now, the memory still hurts. We were winning 6-0 and it did not matter a jot. Results elsewhere were sending us to Serie B and there was nothing we could do. Radios around the Stadio Artemio Franchi confirmed the dreadful news. The first cut was definitely the deepest. I have seen Fiorentina relegated twice but that demotion in 1993 was certainly the more painful experience. We had been in...
6 tags
Location, location, location, frustration,...
When in football history has a club performed so admirably, so tenaciously and in such a unified fashion when in the face of such utter absurdity? When, after a defeat, has a team bounced back to continue their incredible run of form with a convincing victory against quality opposition, whilst under surrounded by such a pathetic infrastructure and such deplorable bureaucracy? Cagliari have,...
4 tags
3 tags
4 tags
These days it is hard to find out just who has...
Cagliari slipped up at Bologna this weekend in a game they did not deserve to win; however, it was once again overshadowed by their jailed President and his bizarre antics. In a game where the Sardinian players were aching for a turn around, their leader was in the midst of performing an about face of epic proportions. Last week, President Cellino had been jailed for alleged financial...
7 tags
Classic Calcio kits: Bari home 1991-1992
Kit: Bari home 1991-1992 Make: Adidas Sponsor: Sud Factoring Worn by: Platt, Boban, Jarni, Fortunato and Carbone Fact: Even with this talented bunch of players Bari were relegated this season collecting only 6 points
6 tags
So So bad but Sau Sau good
Cagliarihave dispelled a myth these last weeks, they have banished excuses and damned all those teams who use off the field issues to explain poor performances. The Sardinians have more anguish off field than Serse Cosmi does in his head and yet still they managed to go out and get two more crucial results. Firstly last week they faced the rather troublesome issue of witnessing Mauro Contini...
5 tags
5 tags
When Calcio ruled the world: Andreas Brehme
In 1988 Inter signed one of the most wanted players in world football. Andreas Brehme could use both feet to deadly effect whether from free kicks or the penalty spot and was defensively superb. Brehme was one of the three Germans in the Inter squad at that time with Lothar Matthaus and Jurgen Klinsmann proving a match for arch rivals Milan and their three Dutchmen. Brehme won a Serie A title,...
2 tags
5 tags
Last weeks article on the plight of Cagliari:...
A well-earned draw against Palermo was followed by the destruction of Roma in the Olimpico. Now Cagliari faced AC Milanat home, so surely the build-up would have been focused and the confidence high? Not in Sardinia, instead, they were looking for somewhere to play? For many this may sound ludicrous, ridiculous, even obscene, but for the regulars at the Stadio Is Arena this is now the everyday...
3 tags
6 tags
The Sardinians sack Rome
Cagliari came to Rome as an unpredictable force who could offer much but just as easily offer very little. In a superb game they swept aside a Roma team who have been equally unpredictable under their madcap tactician Zeman. It all proved too much for the Giallorossi who ultimately, not only lost the game but they also lost their coach. For Cagliari, surely, the only way up? The end result was...
4 tags
Cagliari and a pointless draw
One could have been called a little premature for calling the game between Cagliari and Palermo, a relegation battle. It is after all only January and the festive season has only just left us. The stark reality was however, that this 'Derby of the Islands' highlighted the very precarious position that both teams found themselves in. Cagliari, in fairness, have started the New Year with a fair...
3 tags
4 tags
5 tags
Serie B highlights on The Gentleman Ultra
Miss any Serie B highlights this week? Watch them all here on the Gentleman Ultra http://seriebwin.it/home All the goals on the above link FT Bari 0 - 1 Ascoli 15'0 - 1Simone Zaza Match Stats FT Cesena 3 - 1 Vicenza 18'0 - 1Alex Pinardi25' Pablo Granoche1 - 127' Denis Tonucci2 - 175' Davide Succi3 - 1 Match Stats FT Empoli 0 - 2 Novara 69'0 - 1Matthias...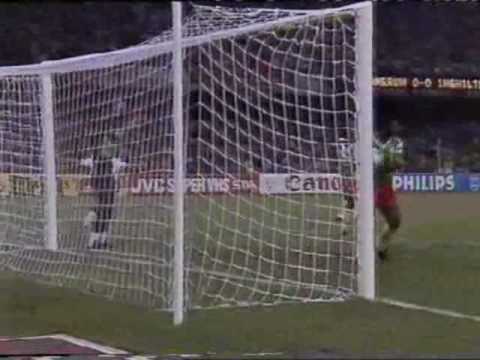 4 tags
6 tags
Italian Football books: 'All played out' (Pete...
For anyone who experienced Italia 90 and for those they wished they had. Pete Davies takes a look back at the tournament as he documents his experiences with a mixture of nostalgia and brutal realism. (The Gentleman Ultra) Italia '90 - Gazza cried and football changed forever. Once you could ignore football, avoid the back pages, turn the telly over, leave the pub. Now that's not...
6 tags
When Calcio ruled the World: Claudio Taffarel
The whole of Italy watched in horror, when in Italia 90, Diego Maradona slotted a delectable ball through to Claudio Caniggia who proceeded to round Claudio Taffarel in the Brazilian goal. Argentina had been against the wall all game and yet with Maradona's only piece of genius so far in the tournament, they had slayed their South American rivals. Taffarel however, had had a steady...
2 tags
3 tags
4 tags
Is Lodi Inter going to Milan?
Francesco Lodi is being courted by both Milan giants according to Sky Sports Italia. The 28 year old midfielder has been a constant in the Catania midfield this season and has scored 4 goals in 19 appearances. Catania however, are not surprisingly reluctant to let their set piece specialist go, insisting that they will not sell until the summer. It seems as though both Milan clubs will try and...
1 tag

5 tags
When Calcio ruled the world: Franco Baresi
Franco Baresi - Milan 1977-1997 appearances 719. The appearances are impressive but the timeline is far more so. When you think of this 20 year period in the history of Milan, you think of the golden years and you remember them as being invincible. Baresi was one of the main reasons behind the success and in his role as sweeper he became legendary in the red and black of Milan. Linking up with...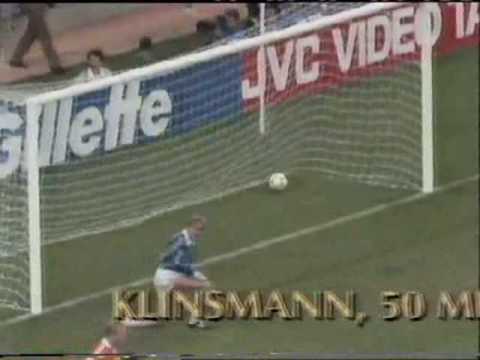 6 tags
6 tags
What the English brought to Calcio: Sampdoria
The self proclaimed title of Gentleman Ultra has not been born by accident. It has evolved out of a mix of confusing and contrasting values. First is the belief and practice of certain moral attributes that many see as archaic or even Victorian and the second is the adrenalin fulled need to be part of the violent and chaotic world of the Ultra. If I were Sherlock Holmes, my opium den would be the...
6 tags